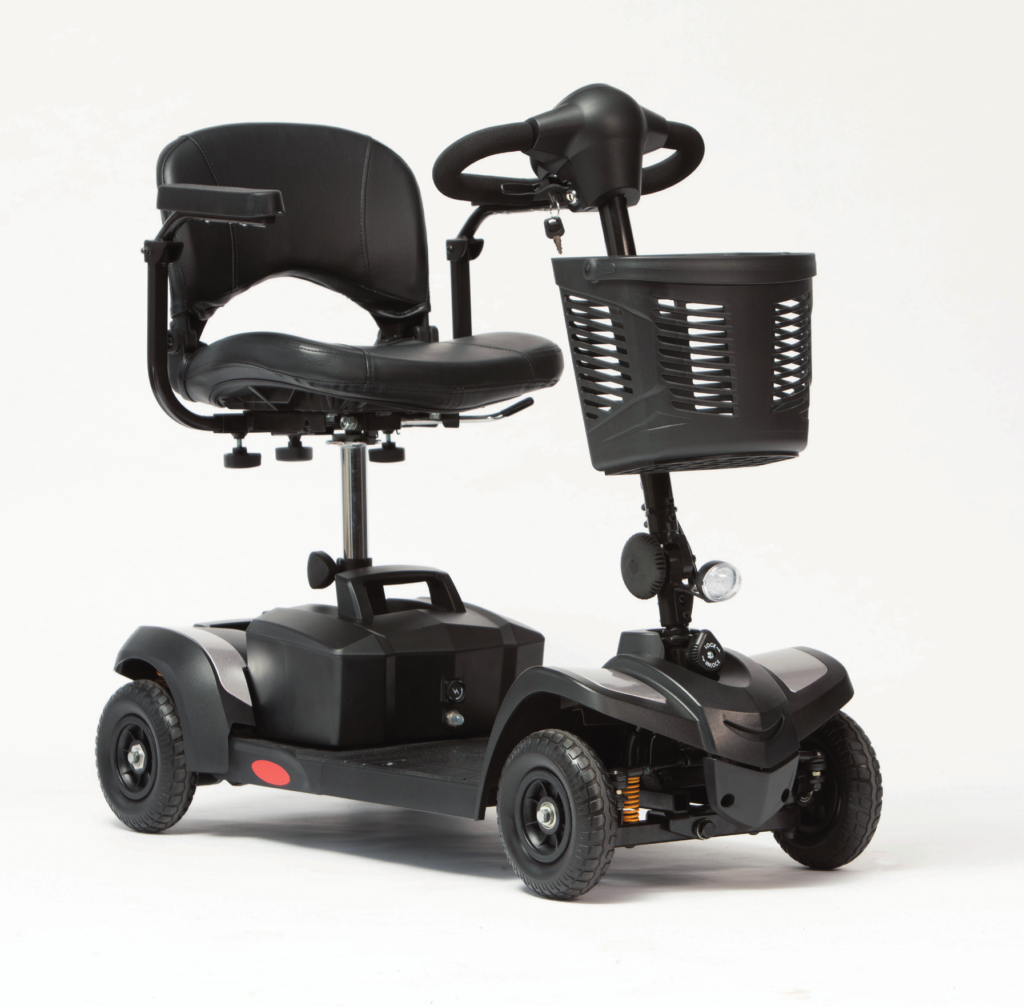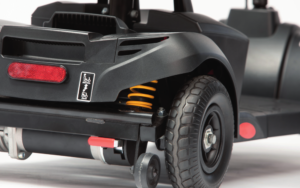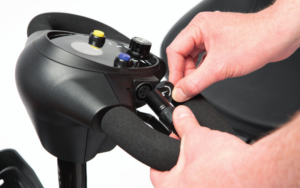 The Twirl Plus is a small Car portable 4mph mobility Scooter. It has modern styling and a whole host of excellent features. It is easily taken apart to fit into a boot of a car.
SMALL AND COMPACT Carrying up to 20 stones the Twirl Plus has a maximum range of 13 miles. It has a comfortable swiveling seat with flip up arms.Charging can be done on board or the battery can be removed from scooter to be charged.
  20 STONE WEIGHT CAPACITY .
Features and Benefits 
Designed for comfort and style
Ideal for Indoor and outdoor use
Removable front basket with handle
Suspension
Puncture proof tyres
Led front light
Comes to pieces to fit in a car boot
Dual ports for charging
Height adjustable, swivel seat
Lift up Seat arms 
Locking mechanism for battery 
Adjustable tiller 
Delta handlebars with foam grips for comfort.
More Info
Available colours: Silver
Batteries: 2 x 20ah
Top Speed: 4mph
Maximum Range: 12 Miles
Maximum User Weight: 20 stone/130kgs
DVLA Class :       Class 2
LENGTH:..... 42.5"/108cm
WIDTH:...... 19"/48cm
WHEEL/TYRES:....200*50 REAR:.....200*50
GROUND CLEARANCE 5cm (2")
HEIGHT:.... 91cm (36")
SPEED:.... 4mph
BATTERY:.... 2 x 20Ah
WEIGHT CAPACITY:    up to 20st /130kgs
MAX GRADIENT:.... 8%
SUSPENSION:......... Yes
COLOURS:..... Silver
TOTAL WEIGHT: 53kg (116lb)
MIN TURNING RADIUS....140cm/55"